---
It's time to stop the rough choke-like pulling and make your dog feel more comfortable and secure with the Tactical Dog Harness Vest with Handle.  Persistent or strong pulling/lunging when wearing a flat collar can cause damage to the sensitive throat area of the dog.  This harness is specially designed to spread the pressure across the chest of the dog, protecting their throats. Veterinarians recommend walking dogs with a harness!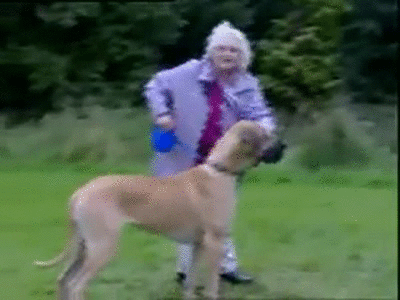 FEATURES:
DOG MOLLE VEST WITH HANDLE:  Ideal for large to x-large breeds such as German Shepherd, Belgian Malinois, Golden Retriever, Huskie, Labrador, Akita, etc. A professional working dog vest for service, police, or military dogs, but also good for hunting and all outdoor companion dogs.
MILITARY-STANDARD MATERIAL: Heavy-duty vest made of 1000D Nylon with sturdy stitching for extra durability, making it suitable for all field use. Two (2) quick release metal shoulder buckles can bear great pulling force, ensuring your dog is safely harnessed during training, hunting, working, and any other occasion. This tactical harness is padded in every pressure load point to protect your dog's skin, while the breathable air mesh keeps your dog ventilated and comfortable.
PRACTICAL DESIGN FOR VERSATILE USE:  MOLLE system equipped on both sides for pouches, water bottles, and dog tactical gears. Multiple Hook & Loop Panels for morale patches and badges to showcase your dog's personality. A wide range of use for personal service, law enforcement, hunting, or outdoor recreation
MAXIMUM CONTROL & SECURITY:  Our dog safety harness features two (2) Metal Leash Attachment Points for safer dog walks - One front clip for No-Pull control or dog training & one back clip for casual walking or jogging. Reinforced top handle for additional control and easy lifting aid in both general and treacherous situations
EASY USE WITH FULL ADJUSTMENT: Put on and take off this dog harness easily with four (4) quick-release buckles with no hassle. Five (5) fully adjustable straps (2 Shoulder, 2 Chest & 1 Belly) allowing for a snug fit with maximum mobility.
Our Tactical Dog Harness Vest with Handle provides superior durability, optimum comfort, and powerful functionality so that you can go out in the world with your loyal companion both safely and enjoyably.
Specially designed by putting two (2) individual pieces together, this high-quality harness features an Escape-Proof design and can be adjusted freely to your dog's body.
Made of durable material and sturdy metal hardware, plus multiple additional features, this practical harness combines Quality and Versatility together, making it the perfect equipment for service/working use, outdoor training, or adventure hiking.
NOTE:  Please measure your dog carefully before the purchase.  Please refer to the detailed size chart for recommendations.  Please let us know anytime if you're not sure about the size before purchasing.
You want only the best when it comes to a proper outfit for your canine companion.
Military-Standard 1000D Nylon Material – Holds up well in the field.
Advanced Sewing - Carefully stitched on every joint and load-bearing point, so your active animal cannot break it easily.
Soft Breathable Mesh - Well-padded in every pressure area for extra comfort.
 The harness should also be practical, for both you and your four-legged friend.
Hook-and-Loop Panels - Multiple Velcro strips where you can attach morale badges to identify your special companion.
MOLLE System - Two rows on either side that can easily carry your pouches, bottles, and essentials.
Top-mounted Handle - Quickly control your dog or give a helpful lift when encountering obstacles.
Front & Back Leash Rings - For leash and tag attachments.
Whether your treasured canine is a service dog or domestic pet, he or she deserves a trusted harness, no matter if it's for working, training, exercising, or recreational purposes.  Our tactical harness vest with handle is great for:
Service Dogs – Help carry water bottles, medications, and ID tags.
Police/Military/Working Dogs – Give protection, maximum control, and extra storage for equipment.
Hunting Dogs – For carrying supplies and great visibility while out in the wilderness.
Outdoor Companion Dogs – Exercise and play with comfort and safety.
We know that your furry friend is an irreplaceable member of your family - so why not gear your dog up with a high-quality, functional vest which will also make your dog look super cool and professional?
Get Equipped! The adventure awaits :)